Anthony Lombardo
SheWolf Pastificio and Bar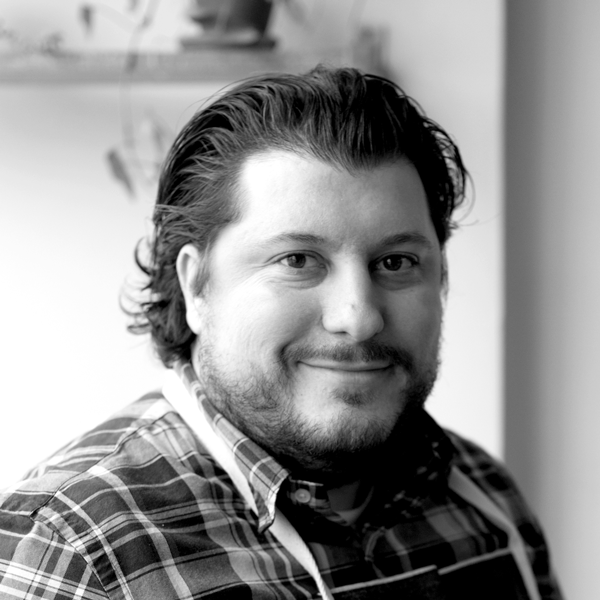 In March of 2018 SheWolf Pastificio and Bar will open in Detroit. At SheWolf, chef Lombardo and his team will be crafting contemporary Italian food. Inspired by the cuisine of Rome, the food will represent Chef Lombardo's travels throughout Italy while focusing on heritage grains from Michigan and the Midwest. These grains will be milled in house and used on the handcrafted pastas served at SheWolf.
In August, 2011, Clyde's Restaurant Group announced the appointment of Anthony Lombardo as Executive Chef for the historic 1789 Restaurant located at 1226 36th Street, NW, in Georgetown. A 2004 graduate of Culinary Institute of America in New York, Chef Lombardo took over the kitchen of this destination restaurant in late summer and Washingtonian magazine recognized it in the "100 Very Best Restaurants" issue with three stars in January, 2012 and again in January, 2014. Forbes featured 1789 and Anthony's "daily changing, rarified, extremely locally sourced menu with lamb and pork from the Shenendoah Valley.
Under his skillful leadership, 1789 Restaurant was the winner of Open Table's Dinner's Choice Awards for three categories: American, Best Ambiance and Best Service 2012, and once again it was named as one of the nation's capital's best restaurants for 2013 by Washingtonian. Most recently Lombardo was chosen for the 2013 edition of Best Chefs America, a comprehensive, peer reviewed guide to chefs. Lombardo was also invited to be a featured chef at the acclaimed James Beard House for August, 2013.
Lombardo brings the skillful technique of being able to buy and incorporate whole humanely raised animals onto his menu. He worked as a butcher in Italy and learned to deftly break down animals. His experience at the butcher and salami shop in the town of Bra, a region of Piedmonte, serves him well at 1789 when planning his ever changing menu.
Chef Lombardo was recommended to Clyde's by departing Chef Dan Giusti who moved to Copenhagen to work at Noma where he presently is the head chef. Giusti and Lombardo became friends attending the CIA together and cooking at a Slow Food event in Italy.
In August of 2014, Chef Lombardo took over The Hamilton, Clyde's newest and largest venture. At 39,000 square feet, The Hamilton is one of the largest restaurants in the country that is committed to sourcing local food. With a staff of over 100 BOH employees, Chef Lombardo blends his cooking ability with organizational skills to break the stigma that large restaurants don't use local scratch food, when at The Hamilton it is done everyday.
Prior to relocating to the nation's capital, Lombardo worked in Southfield, Michigan for four years as the chef de cuisine of Bacco Ristorante, which has captured numerous awards and is ranked by Zagat as a one of "America's Top Restaurants." He also gained valuable experience at other notable establishments including Galileo Ristorante in Washington, Villa Maiella Ristorante in Guardiagrele, Italy and at the four-star, five-diamond Everest Room in Chicago.