John Vermiglio & Josef Giacomino

Grey Ghost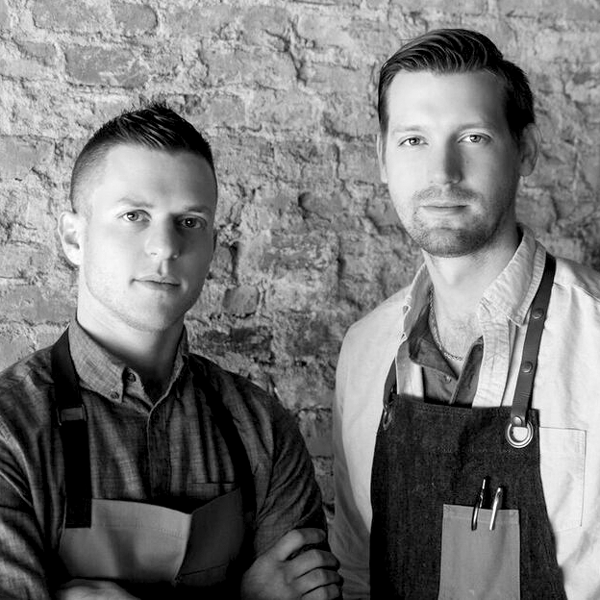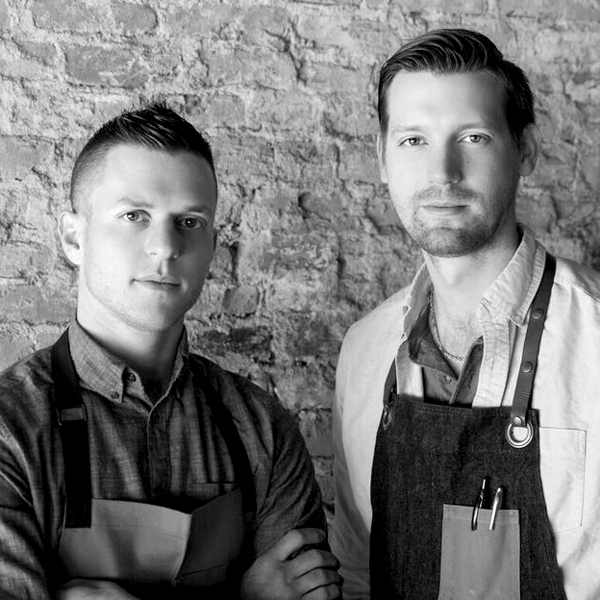 John Vermiglio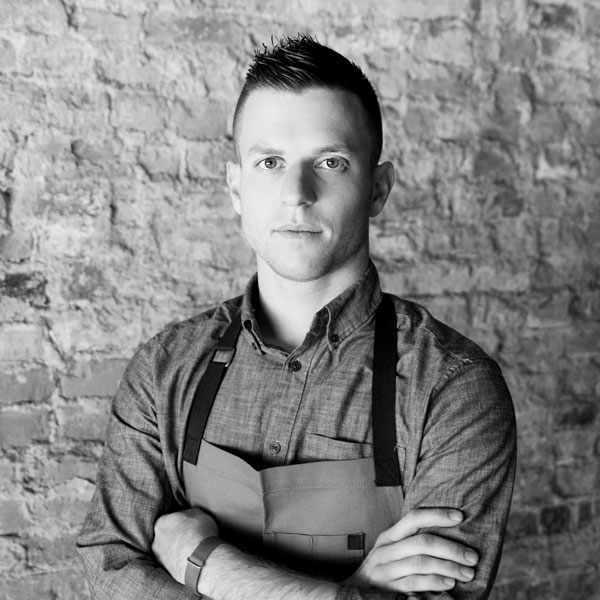 John Vermiglio is Detroit born, Providence schooled, and Chicago trained. His first restaurant job was in a bagel joint at 14, where he washed dishes instead of rolling dough and baking bagels. Aspiring to a more culinary future, Vermiglio left the Midwest to study at Johnson & Wales University in Providence, Rhode Island, and graduated with honors.
Next up for Vermiglio were a series of catering jobs, restaurant gigs, and work as a private chef. Then his big chance came through: he accepted a position as head chef of Charlie Trotter catering company, Trotter's To Go. With his foot in the door, Vermiglio spent two-plus years learning, catering events and private dinners, and eventually working at the group's two-star Michelin flagship. Moving from one Chicago lion to the next, Vermiglio took on the role of executive sous chef at Art Smith's Table Fifty-two. He spent four years running the restaurant and overseeing private events and travels for the Art Smith Company before signing on to work at Graham Elliot Bowles' two-star Michelin Graham Elliot Bistro.
Reuniting with Trotter alum Matthias Merges, Vermiglio took over as director of culinary operations for Merges' Folkart Restaurant Management with restaurants A10 Hyde Park, Billy Sunday, Yusho Hyde Park, and Yusho Logan Square. Having ascended the heights of Chicago fine-dining, Vermiglio decided it was time to come home to Detroit. In summer 2016, he opened casual, fun, cocktail-centric Grey Ghost in Brush Park—likely one of many restaurants to come for team Vermiglio in Detroit.
---
Joe Giacomino
Co-Executive Chef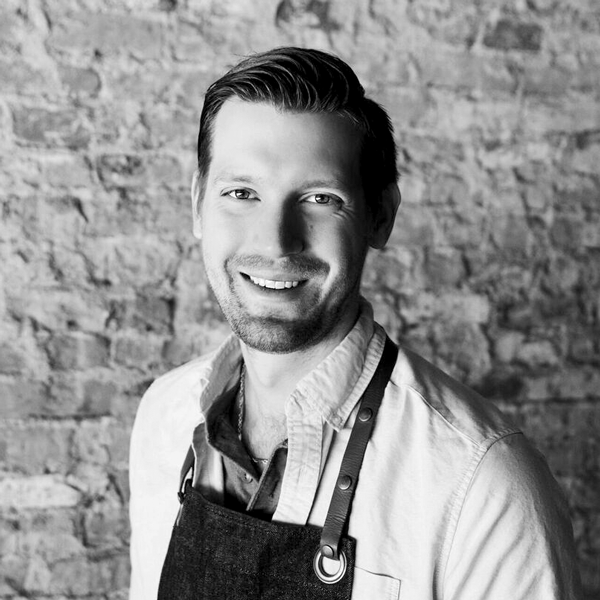 Josef Giacomino is the co-executive chef for Grey Ghost Detroit, a modern eatery located between the historic Brush Park and Midtown neighborhoods committed to the art of butchery, refinement of crafting cocktails, and unparalleled hospitality. Giacomino originally discovered his passion for cooking when he was twelve in his hometown of Madison, WI.
Joe received his professional culinary training from the accredited Le Cordon Bleu Cooking & Hospitality Institute of Chicago. Throughout his career, he served as chef de cuisine of Quince Restaurant in Evanston, IL, a fine-dining destination serving haute cuisine in a turn-of-the-century boutique hotel. He also guided the kitchen as chef de cuisine of Jam Restaurant in Chicago, one of the Windy City's staple contemporary brunch spots.
Prior to joining Grey Ghost Detroit, Giacomino served as executive chef of A10 Hyde Park, an upscale French- and Italian-inspired restaurant in the heart of Chicago's South Side. Under his expert tutelage, he guided the restaurant toward a Michelin Bib Gourmand Recognition, a three-star review from the Chicago Tribune, a spot on Chicago magazine's 2014 Best New Restaurants List, Time Out Chicago's 100 Best Dishes of 2014, among others.
Giacomino currently serves as the co‐executive chef with John Vermiglio at Grey Ghost Detroit, in charge of menu creation, ordering, staffing and general operations for the food programs. Grey Ghost is the first concept of Four Man Ladder restaurant group, a collaboration between Giacomino, John Vermiglio, Beverage Director Will Lee, and CFO Dave Vermiglio; the group's second concept, Second Best opened in August of 2018.