Mike Romine
The Mulefoot Gastropub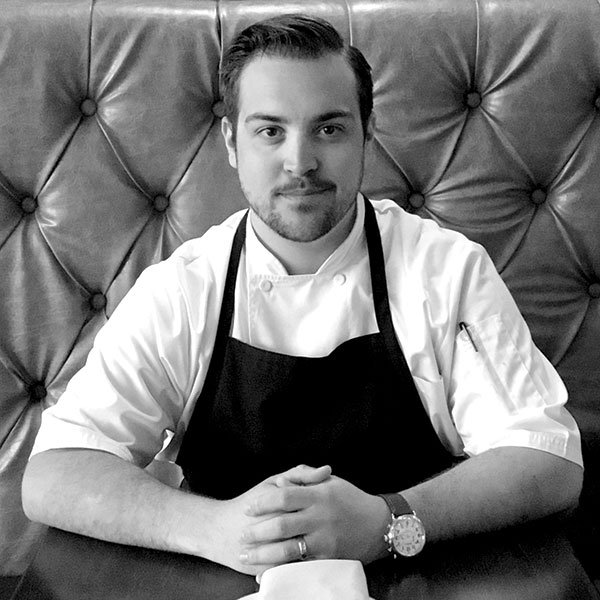 Mike Romine always knew he wanted to be a chef. Romine's first real kitchen gig, at 15, was at The Hunters Creek Club in Metamora, MI. There he learned about scratch cooking and how to pluck and butcher game birds. From there, he spent the next 10 years traveling Michigan, Indiana, The Carolinas, and Texas working in independent restaurants, hotels, catering, and private clubs. In 2013, at 25, he opened The Mulefoot Gastropub in his hometown of Imlay City, MI.
The Mulefoot Gastropub is an upscale casual, farm to table restaurant 50 miles north of Detroit. Rather than bring food from the thumb to the metro area, Romine uses the vast local farming community to draw diners from the city. Romine, his twin brother Matt, and their family own Mulefoot Farms where they breed and raise Mulefoot and Mangalitsa hogs for use in the restaurant and their butcher shop. Their butcher shop, Farm Field Table is a whole animal butcher shop they have recently opened in Ferndale.
Romine and his team at The Mulefoot focus on seasonal cuisine served in Modern American style. The menu is small but changes nearly every day. Although The Mulefoot serves many local items, they are most well known for their namesake Mulefoot pork. The Mulefoot has recently moved into a beautifully renovated space in Downtown Imlay City, in a building that has been the cornerstone of downtown since the 1890's.
Romine enjoys spending his free time with his wife Allison, and daughter Madisyn, doing his three favorite things; Traveling, Art, and Music.