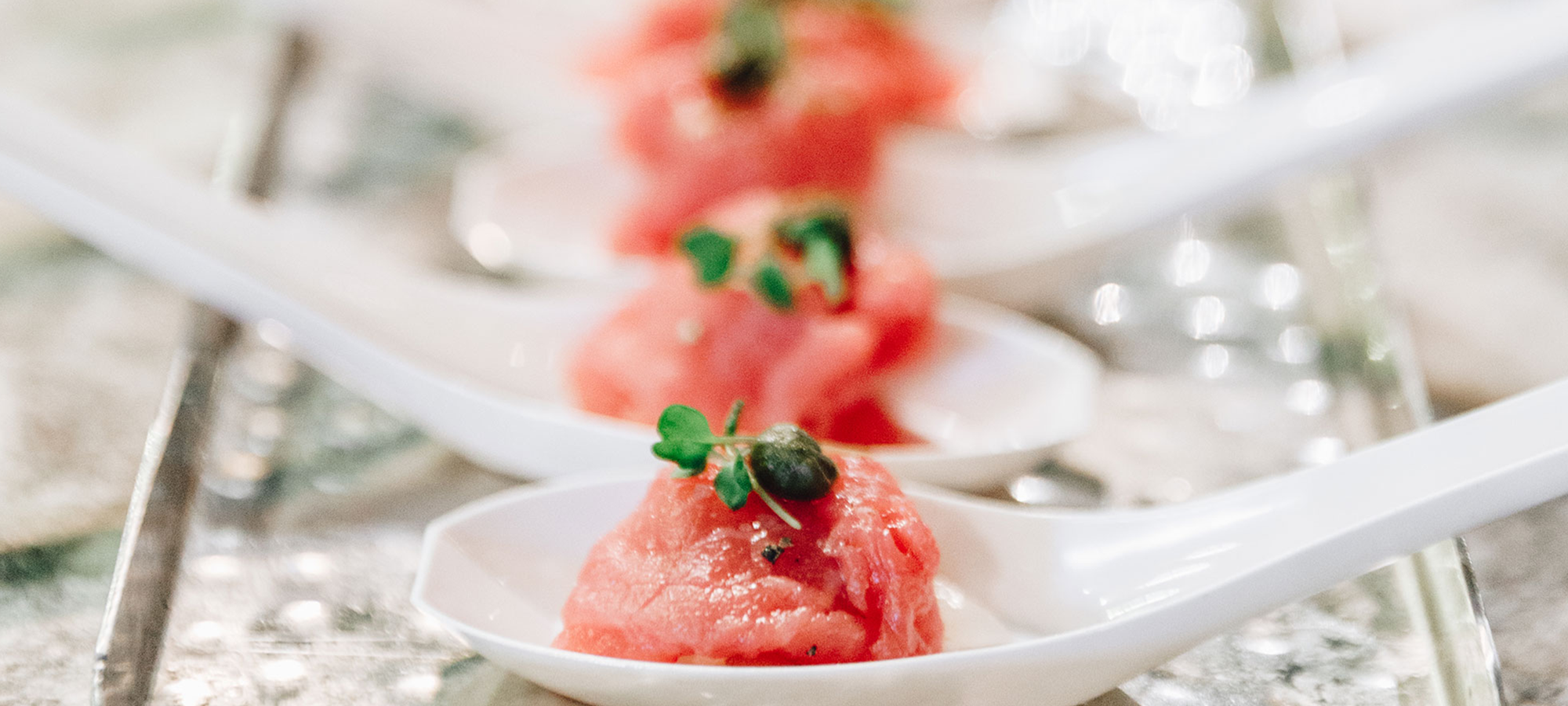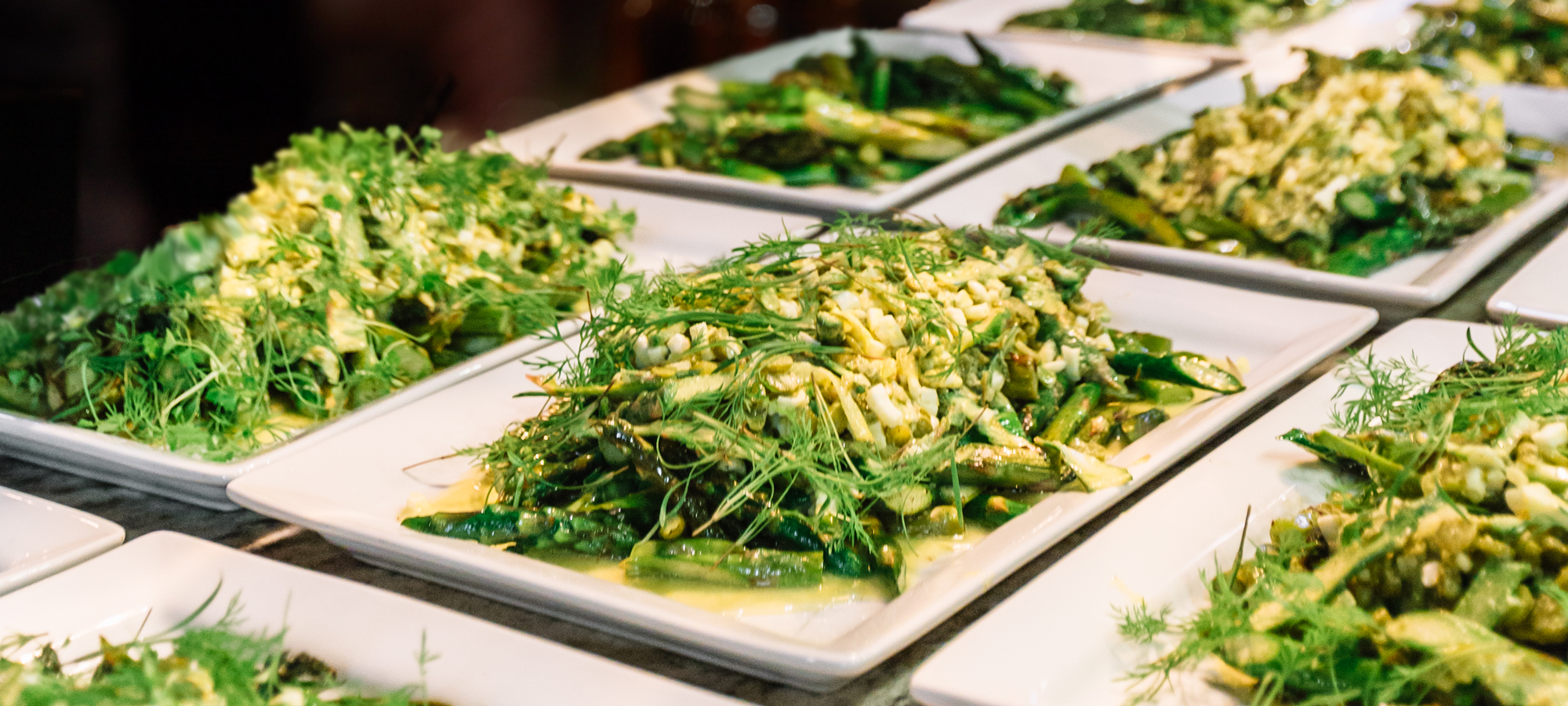 For the first time, Hour Detroit magazine is pairing up local chefs with guest stars from around the country for the ultimate culinary collaboration at Savor Detroit.
Like many chefs, Luciano Del Signore always had a love affair with food even from an early age. And like many chefs Luciano followed a path to culinary success characterized by countless hours in the kitchen, a tireless work ethic and insatiable desire to learn.
Thomas Lents is the Executive Chef of the Detroit Foundation Hotel, overseeing all food and beverage concepts. Originally from Battle Creek, Michigan, Lents holds an advanced placement culinary art degree from the New England Culinary Institute, as well as a B.A. in philosophy from Wabash College in Indiana. Although his interest in the kitchen started at a young age, Lents culinary career officially began under Jean Joho at Everest in Chicago.
Doug Hewitt is the executive chef at both Chartreuse Kitchen & Cocktails and Freya. 2023 James Beard Semifinalist, Outstanding Restaurateurs, Hewitt has worked at various restaurants and establishments all over Michigan before ending up where he is now. He enjoys utilizing local ingredients to create seasonal and innovative dishes. This year Freya was named one of The New York Times 50 best restaurants.
Since opening his flagship restaurant Vie in Western Springs, IL, in 2004, Chef Paul Virant has risen to nationwide acclaim for his contemporary Midwestern cuisine that emphasizes innovative canned and preserved ingredients. His philosophy of local, seasonal eating stems from techniques he learned on his family's farm in Missouri that continue to spark his creativity today.
Executive Chef/Partner at Detroit restaurant Selden Standard, Andy Hollyday began his career twenty years ago cooking at small family restaurant in his hometown of Toledo. Most recently, he served as Executive Chef of Michael Symon's Roast where he was named best chef, 2012, in Hour Detroit.
George Pagonis, a finalist on Season 12 of Bravo's Top Chef, is executive chef and partner at Mike Isabella's regional Greek restaurants, Kapnos and Kapnos Taverna. Washington, D.C.'s Kapnos put inland Greek cuisine, including daily whole animal roasting, on the map in the nation's capital when it opened in 2013.
A native of Michigan, Brendon Edwards bears a love of the seasoned state. Curious, inquisitive, and knowledge driven, he has traveled from the Midwest to Mexico to Japan and back, cooking in some of the finest kitchens and honing his techniques alongside dedicated chefs. He's no stranger to Savor Detroit, having helped in four of the events over the past two years.
Rich Rosendale's style of cuisine reflects his experiences from his childhood growing up in Pennsylvania to his worldly experiences competing against some of the top chefs around the globe. Chef Rosendale's origins in cooking were nurtured and influenced at an early age by his Italian and German grandmothers.
James Rigato is the chef and owner of Mabel Gray located in Hazel Park, MI. He has been in the restaurant business since age 14, but has always had a love for cooking that stems from his Italian grandparents. The influence from his grandparents, as well as his time spent studying in France, have shaped his outlook as a chef and allowed him to create unique, handcrafted cuisine at Mabel Gray.
Born in China, Mei Lin and her family immigrated to the United States when she was 3 months old. Her family planted roots in Dearborn, and Lin grew up working alongside her father at their restaurant. There she learned the fundamentals of being a well-rounded cook and how to run a restaurant.
Photography is not just Asia Hamilton's passion; she uses her lens to examine the world, to connect with people of diverse backgrounds and to highlight the people, projects and places she loves. "I see Detroit as my muse," said Hamilton, who has a fine-art photography degree from Columbia College Chicago. Her ability to see what lies under the surface and find every subject's core beauty began in high school, when Asia participated in "Focus on the Mission," a photography project with Focus:Hope that allowed her to explore every part of the city.
Katie Hawley moved to Michigan over a decade ago, searching for her roots as she was born in Michigan but adopted and raised in sunny Arizona and Southern California. There she embraced the outdoors and studied child development, art, and psychology. Drawing and painting since she was 2 years old, she decided to further her education at the College for Creative Studies in Detroit.
For almost 38 years, Gleaners Community Food Bank has been "feeding hungry people and nourishing our communities." Last year, Gleaners distributed 34 million pounds of emergency food for more than 77,000 meals each day to more than 510 partner schools, senior centers, soup kitchens, shelters and pantries in Wayne, Oakland, Macomb, Livingston and Monroe counties.


















PARTICIPATING RESTAURANTS